Today we'll be talking about your scalp. It's not something you'll think about when it comes to beauty treatments but it is definitely something that affects you as an unhealthy scalp will lead to unhealthy hair. And well, let's face it, a bad hair day will spoil your look no matter how great your outfit is. 
Let's discuss your scalp and what it takes to have picture-perfect hair. 
Why is scalp treatment a necessary part of facial treatment?
First off, just because scalp skin hides behind your hair, doesn't mean that it's not skin. A clean scalp will also promote a healthy environment for optimal hair growth. Just like anti aging skin care, exfoliation of the scalp is just as important in order to remove cells from around the follicle and promote  healthy hair growth.
There's a lot of damage we do to our scalps without even realizing it. Blow-drying, sun exposure, pollution, sprays of dry shampoo, rinsing and drying can all damage the scalp unknowingly.
So don't you think it's time for a change? Scalp care is all set to become the new skincare. Brands and products are taking inspiration from skincare and creating formulas using ingredients that are typically found in skin care to address your scalp needs. 
Just like your skin having different issues, your scalp will have different issues as well, as it is an extension of your skin. 
Key Scalp Issues
There could be several scalp issues that cause hair loss or itchiness. Although some issues are more severe than others, most of them can be treated with over-the-counter medications with proper usage and amount. 
But first, you have to find out what are the issues that your scalp has that is causing you problems. 
Here are a few issues you might be facing:-
1. Hair loss
This is when you may find clumps of hair in your brush or a large amount of hair clogging your drain after you wash. Hair that falls out easily with gentle pulling may also be a sign of hair loss.
2. Psoriasis
Psoriasis typically results in scaly and sharply defined skin patches. Commonly located on the scalp, elbows and knees, having this issue may cause itchiness.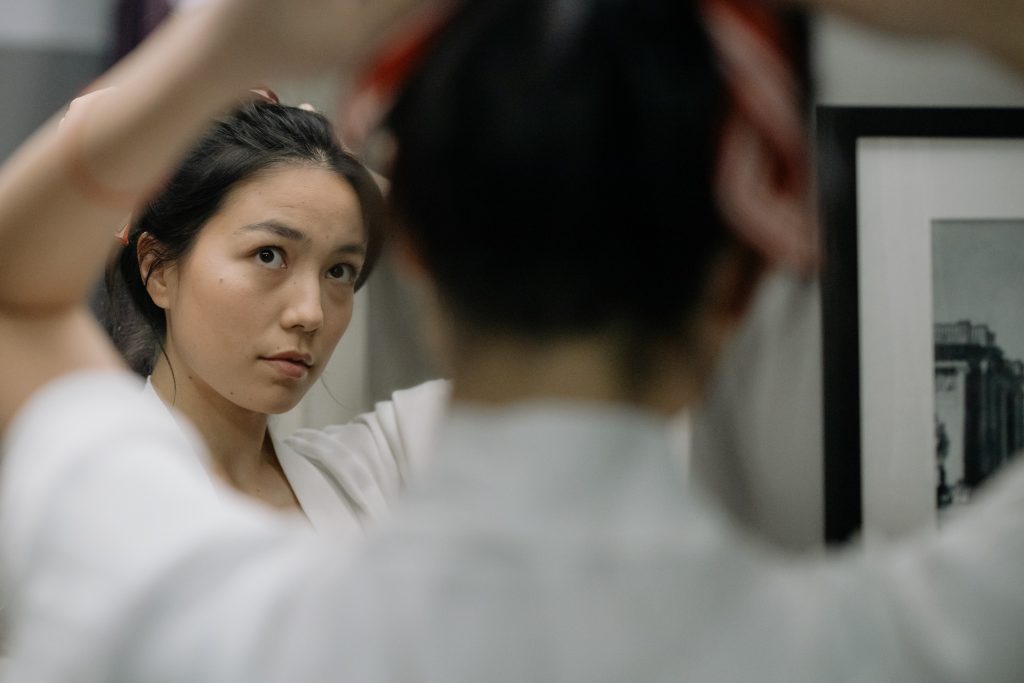 3. Tinea capitis
Itchy and flaky patches will appear on your scalp if you have this. It is a fungal infection. Other possible symptoms could be brittle hair, hair loss, scalp pain, low fever or swollen lymph nodes.
4. Hair lice
Scalp itchiness can be caused by an allergic reaction to lice bites. If you have this condition, you may feel like something is crawling on your scalp. Both lice and their eggs are visible so please check if you have it.
5. Bamboo hair
Bamboo hair is a defect in the structure of hair that results in brittle or fragile hair strands that break easily. How do you identify it? It's when hair strands have a dry appearance and appear to be knotty. 
These are just a few issues that you might face when it comes to your scalp. However, fret not! There is always a solution to the issues and it is always better to find the root of your problem and treat it rather than treat the symptoms which include itchiness, hair loss and dry hair. 
Top 10 ingredients to look for in scalp treatment products
If you don't have the above symptoms or issues, great! Prevention is always better than cure though. So it is much better to treat your scalp nicely. And it's never too late to start. 
We've put together a list of key ingredients to look out for when it comes to your hair products so that you can spot them and use them effectively.
1. Rosemary 
A culinary and healing herb, rosemary is frequently found in oil form. In Mediterranean cultures, rosemary is used in hair rinses to promote hair growth for hundreds of years. Some claim that it could prevent hair loss. 
The plant in essential oil form is said to have anti-inflammatory properties, promote nerve growth and improve circulation. It is also used to prevent premature graying and dandruff.
A study showed that rosemary leaf extract (different from essential oil) stimulated hair growth. 
2. Horse Chestnut 
Horse Chestnut, also known as conkers, has been used in folk medicine for centuries. 
It helps to soothe wounds and is an excellent anti-irritant, thereby strengthening the scalp. Other than that, horse chestnuts have the ability to neutralize radical peroxide so that it is not so damaging. This is because all the chemicals used when taking care of the hair can be harmful to the hair and applying horse chestnut can keep the scalp youthful and healthy. 
3. Sage
Sage is a staple in various cuisines around the world. There are several health benefits when it comes to sage including lowering bad cholesterol, is loaded with antioxidants and is high in several nutrients. 
However, the main takeaway when it comes to sage and scalp health is that it may combat skin aging. This is because it improves blood circulation and therefore will strengthen hair follicles. 
4. Ginger 
Ginger is a common spice and has been used for medicinal purposes for thousands of years. Although not scientifically proven, ginger is sometimes used to promote hair growth in Eastern Asian medicine. 
One of the benefits of ginger for the scalp is in its ability to prevent scalp inflammation. When scalp conditions clear up, hair growth will therefore improve. 
5. Peppermint 
Peppermint is yet another common spice in households. Extracted from a plant, the fragrance is extremely popular. It is known for skin care benefits and is included in shampoos and other products. 
A few benefits include helping with dryness and itching. Some people use peppermint oil as a remedy for hair loss as the menthol in peppermint oil is a vasodilator. Vasodilators improve blood flow and increasing circulation to the scalp could potentially improve hair growth and prevent hair loss. 
6. Lavender
Lavender oil is an essential oil derived from the lavender plant. 
In a study, it was found that lavender stimulated hair growth. Lavender also has antimicrobial properties which means it helps prevent bacteria and fungi from growing. When applied to hair or scalp, this may prevent common hair or scalp issues. Dandruff and infections in particular. 
Almost like a super oil, it is also found that lavender could prevent and even kill head lice. For added scalp benefit, you may add a little lavender oil to your shampoo, conditioner and other hair products. 
7. Cedarwood 
Cedarwood in the essential oil form is derived from the needles, leaves, bark and berries of cedar trees. 
Alopecia areata is a disease that causes the immune system to attack hair follicles which usually leads to hair loss. Cedarwood is found to be one of several essential oils that improves hair growth. In a study, people with this disease were given a scalp massage of cedarwood, thyme, rosemary and lavender essential oils to prevent hair loss and improve hair growth. 
Cedarwood may also reduce itchiness and soothe an itching scalp. It is known to be beneficial for treating dandruff and scalp eczema. 
8. Lemongrass 
A tropical plant used in cooking and herbal medicine, lemongrass is extracted from the leaves and stalks of the lemongrass plant. It has a powerful citrusy scent and is often found in soaps and other personal care products. 
Dandruff is a common ailment and having a healthy, flake-free scalp is an important part of improving scalp health. Lemongrass is known to significantly reduce dandruff when used daily. 
9. Thyme 
You are probably familiar with thyme as an herb. It's many properties – antifungal, anti-inflammatory, antibacterial – has made the essential oil an essential in many homes. 
Like cedarwood, thyme was found to be helpful in treating alopecia areata and promotes hair growth by stimulating the scalp and preventing hair loss. 
10. Ylang ylang 
The ylang ylang is a yellow, star-shaped flower that grows on the Cananga tree. 
This essential oil is ideal for those with dry scalps as it can stimulate sebum production. As the lack of oil and sebum causes hair to become dry and brittle, ylang-ylang can improve hair texture and reduce hair breakage. 
Final thoughts
We've learned that scalp health is as important as skin health. Which basically means, take care of your scalp. It's just like taking care of your skin. It needs time, care and lots of love. Take care of it and soon, you'll have fabulous and healthy looking hair. 
With love,
aspurely